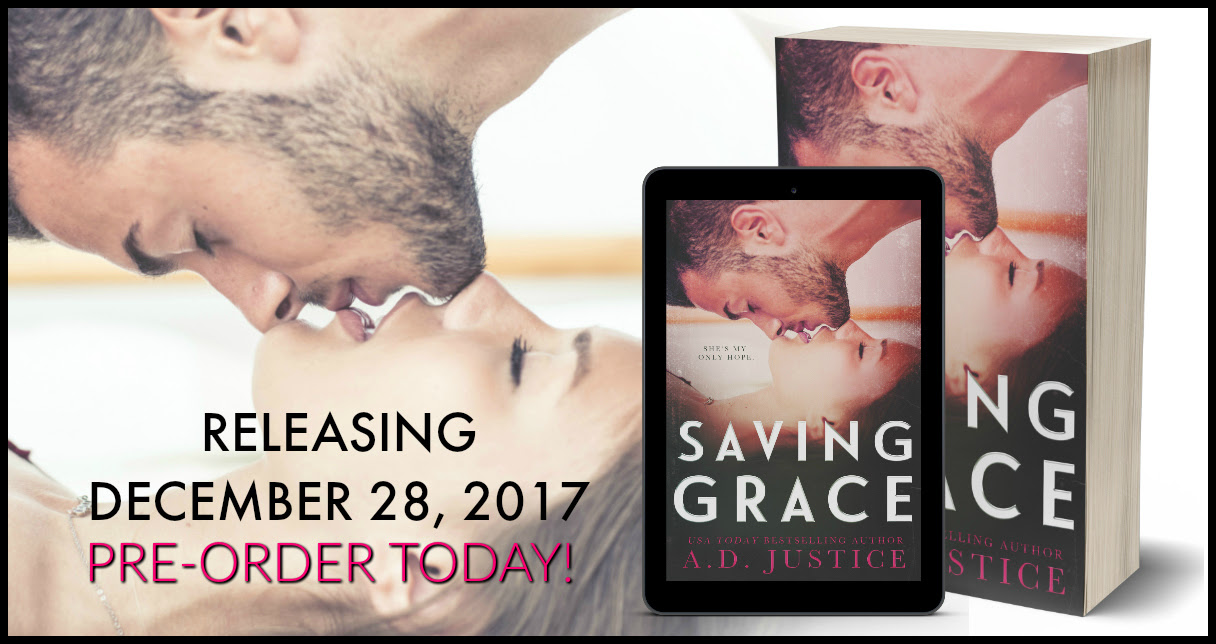 ✮ ✮ ✮ Coming Soon ✮ ✮ ✮
Saving Grace, an all-new standalone romance by USA Today Bestselling author A.D. Justice will release on December 28, 2017!
Pre-Order Today!
Amazon: Available Dec 28
iBooks: https://tinyurl.com/ya6nknqr
Nook: https://tinyurl.com/ycva9dry
Kobo: https://www.kobo.com/us/en/ebook/saving-grace-112
Add to your TBR: https://tinyurl.com/yc2jtx72
I wanted to ask for a divorce.
Instead of the fight I expected, she agreed—with a few stipulations, all of which revolved around our son leaving for college in the fall.
Keeping those promises would be a challenge, no doubt. But all I had to do was uphold my end of the deal then walk away without a backward glance.
Somewhere along the way, our charade became my reality.
With each day that passes, I realize time is once again my enemy. I can't lose her a second time. I'll never walk away—she healed my soul.
Saving Grace is now my only hope.